"Me, Myself & Irene" – the playlist of composers' alter egos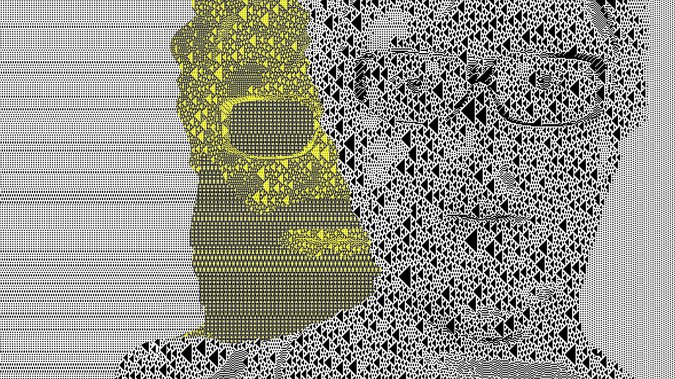 Cover design: Liudas Parulskis

The Music Information Centre of Lithuania has released a playlist of the composers' alter egos on the mic.lt online platform. It aims to highlight the growing tendency of classically trained Lithuanian composers who have already acquired or are about to acquire education in music composition to dabble in genres outside their academic interests such as rock, heavy metal, jazz, electronic club music, alternative pop, fusion, world and others.
---
"In some instances it is possible to identify the same person behind various musical and creative practices, but in other cases no one would think that one person could possibly be behind such a great variety of creative work", says the creator of the playlist and the expert on Lithuanian composers Linas Paulauskis, who is himself no stranger to versatility.
Many chameleon-composers in Lithuania keep successfully changing their musical "skin" in their creative work, including Teisutis Makačinas, Laimis Vilkončius, Raimonda Žiūkaitė or Gabrielius Vagelis. Still more composers episodically try to release the bolts that tightly restrain their alternate selves. In previous decades, such endeavours were undertaken by Feliksas Bajoras and Mindaugas Urbaitis, more recently that has been done by Egidija Medekšaitė or Dominykas Digimas. Other spheres in which academic composers' alter egos flourish are theatre, cinema and interdisciplinary projects. Jonas Jurkūnas, Martynas Bialobžeskis and Faustas Latėnas are actively expressing themselves in these territories.
A large part of the playlist is dedicated to the music authors and performers of younger generation – Raminta Naujalytė-Bjelle, Monika Zenkevičiūtė-Monikaze, Ieva Marija Baranauskaitė, Beata Juchnevič, Andrius Šiurys, Gailė Griciūtė, Božena Čiurlionienė – who write scores and also express their creativity through various solo projects or in different bands.
The playlist also features work of mature composers who are currently taking a break from the non-academic stage as performers, but who have left a significant mark there – Giedrius Kuprevičius, Vaclovas Augustinas, and Linas Rimša. Still other composers such as Tomas Kutavičius, Algirdas Klova and Marius Salynas continue to move between different musical worlds.
The Music Information Centre Lithuania's online platform mic.lt offers free access to more themed playlists. It features music by Lithuanian composers, alternative folk and world music, experimental electronic and post-industrial music. The activities of the Music Information Centre Lithuania are supported by the Lithuanian Council for Culture, the Ministry of Culture of the Republic of Lithuania. The playlist is partially funded by Association LATGA.
Translated from the Lithuanian by Erika Lastovskytė
Information from Music Information Centre Lithuania